Community Health Reports

The Community Health Assessment (CHA) provides a comprehensive profile of the health and wellbeing of Stanislaus County. It highlights both the strengths and areas of improvement for the county and is a great resource for residents, partners, and key stakeholders to help them understand the health of the community. The CHA serves as the foundation for the actions outlined in the Community Health Improvement Plan.
Community Health Assessment [PDF]
The Community Health Improvement Plan (CHIP) outlines a 5-year process to address the concerns found in the Community Health Assessment. Over the next 5 years, Public Health will continue to monitor and update our progress to ensure we achieve the listed outcomes. The CHIP is organized into 4 focus areas:
Chronic Disease
Housing and Homelessness
Tobacco and Substance Use
Communicable Disease
Community Health Improvement Plan (CHIP) [PDF]
The Community Report provides quick at-a-glance highlights from the CHA and CHIP.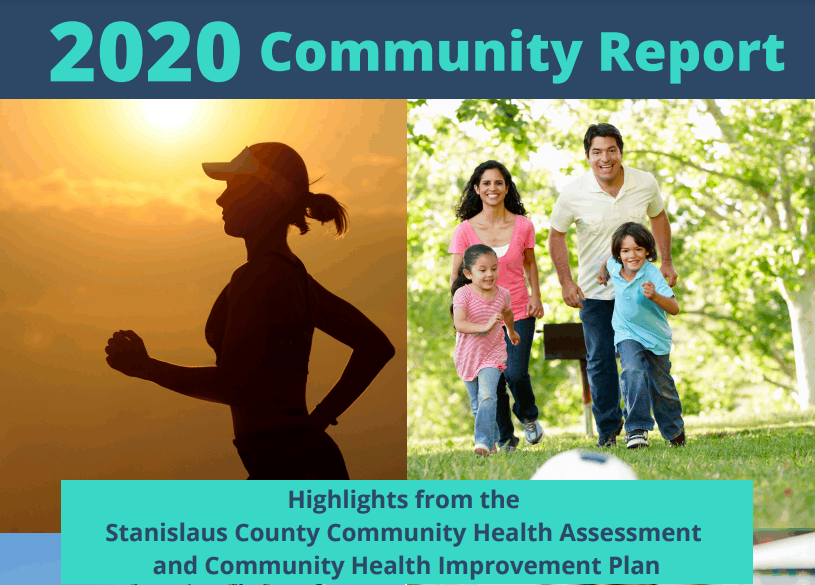 Community Report [PDF]