Coronavirus Testing
Flu Testing Now Available at OptumServe Sites
COVID-19 tests are quick, easy, and free.
Widespread testing provides a more accurate picture of how many cases exist in our community. It allows us to identify cases and increase our understanding of COVID-19 community transmission so we can be prepared in stopping an outbreak.
As COVID-19 cases rise, we understand the frustration people are experiencing as they try to get a COVID-19 test. An important reminder: Emergency departments at local hospitals are not places to get tested. Please only visit the emergency room for a medical emergency. If you are experiencing COVID-19 symptoms that are not severe: Stay home, mask up, and get tested when possible. Make an appointment at one of the testing sites below to get tested.
Not sure if you should visit the emergency department for your COVID-19 symptoms? Use the CDC Coronavirus Self-Checker to help you decide whether to seek medical care.
Who should get tested?
You should get tested in the following situations:
Regardless of Vaccination Status:
As soon as you begin having COVID-19 symptoms.
5 days after close contact with someone with COVID-19.
If you work in a healthcare setting, you may have additional requirements.
You may want to get tested to help slow the spread in the following situations:
You live in a congregate setting, such as a homeless shelter or college dorm.
You work in a high-density workplace, such as a factory.
You work somewhere where you are at high risk of encountering someone with COVID-19, such as public transit, restaurants, and retail.
Visit the CDC Website and CDPH Website to read the full guidance.
Where can I get tested?
Salida Library Parking Lot
4835 Sisk Road
Salida, CA 95368
Monday-Friday: 11am-7pm
Saturday-Sunday: CLOSED
Site is closed daily from 3pm-4pm
* Drive-Thru and On-Foot Clients Welcome
**Testing site is located outdoors on the right side of the library. Please do not enter the library building for testing.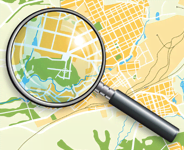 Find Additional Testing Locations
Search the State of California's interactive map to find a test site near you.