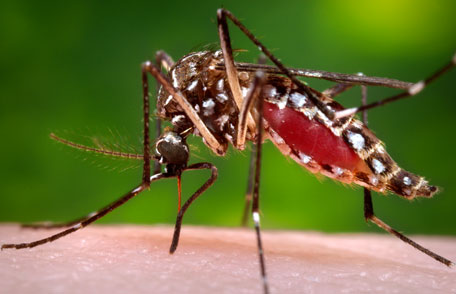 Prepare for Mosquito Season
Californians are urged to eliminate standing water around their homes and businesses to help reduce mosquito populations in an effort to prevent Zika and West Nile virus infections.

Californians should frequently check for, and eliminate, water-filled containers, clean and scrub bird baths and pet watering dishes, and dump water from dishes under potted plants. Please read CDPH's May 17, 2017 Press Release "Californians Urged to Remove Standing Water to Reduce Mosquitoes" for more information on mosquito control.

Residents are also urged to report unusual numbers of mosquitoes or day-biting mosquitoes to the local vector control agency.

For additional information about protection from mosquito borne diseases including Zika, please visit the Centers for Disease Control and Prevention (CDC) website for mosquito control.